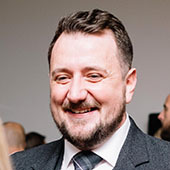 David Beveridge
Head of Operations and Sales
When is it time to invest in an ATS?
Whilst the first few years of business can be the hardest, many overlook the demands of the growth phase. As a time where a company scales up, this usually coincides with the need for new employees and, subsequently, recruitment support. Although at Peoplebank we work with businesses of all shapes, sizes and ages, we are particularly in demand by businesses looking to scale up, utilising the benefits that an Applicant Tracking System (ATS) can offer. Wondering whether your business is at a stage where it would benefit from such software? Below are a few telltale signs that now is the right time to invest.
You do not have budget to build an in-house Recruitment team
We understand how demanding it can be to conduct a recruitment drive, both on the team and the company finances. From appointing a team member to create job adverts to finding a recruitment agency that won't swallow up all your funds, in order to find and retain the right candidates you really need an in-house team. Many companies, however, either do not have the budget available or simply don't want to build an extra department into their business. This is where an ATS can help you, being an online resource that answers all of your recruitment needs. Providing an end-to-end service, our Peoplebank ATS can support you, from creating the job advert right through to the onboarding process.
Your recruitment process is sporadic
Whether you are a startup or an established business, the need for a streamlined, effective recruitment process will quickly become apparent. Recruitment of a new employee creates a vast amount of paperwork – an ATS can simplify things by providing a central portal where all documentation can be stored. From employee bank details to applications and contracts, an ATS makes this multi-layered process more manageable.
You are finding it hard to attract top talent
As mentioned in previous blog posts, the Millennial generation provides an interesting challenge. Since this group is often very selective when it comes to choosing a job, attracting top Millennial talent can be difficult. If you are finding that you are losing top professionals in your niche to competitors, an ATS can certainly help you turn things around:
● Build a careers site that allows you to differentiate your business from other firms
● Create engaging job adverts that don't get lost in the crowd
● Post your jobs on the world-leading job boards
● Promote your opportunities in a mobile-friendly way, allowing you to attract modern professionals job-hunting on the go
● Enhance the candidate journey to make applications easier, quicker and more enjoyable.
You are finding it hard to retain talent
You think the recruitment process is expensive? Well, nothing is costlier than a poor retention rate, which sees a lot of company time and budget wasted on more recruiting and training. Recent research has shown that the onboarding process has a huge bearing on how long a candidate will stay in a role.
Contact us to learn more about how our ATS can help you scale up.