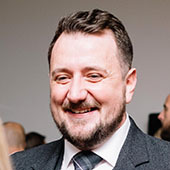 David Beveridge
Head of Operations and Sales
Three Ways an ATS Can Help Scale Up Your Business
As you look to move your business from the startup to the scaleup phase, you will probably need to start thinking about how you're going to grow your team and how you're going to attract the best candidates for the positions you're looking to fill.
An efficient recruitment process will make the transition period more streamlined. Finding the right candidate can be tricky, and incorporating some additional recruitment support into your current recruitment workflow can help you find better candidates at a faster rate.
An Applicant Tracking System (ATS) is a great way to help save you time and money in acquiring the right talent. Below, we will show you three ways in which an ATS can enhance your current recruitment hiring workflows and help grow your business.
Makes the best use of your resources
Recruitment can take a lot of time and money. The average time to hire is 4 weeks and the average cost of a new hire is £3000.
Using an ATS helps you optimise your resources. In a survey of recruiters, 86.1% said using an ATS had increased the speed at which they hire candidates.
An ATS streamlines your recruitment workflow, which reduces the amount of time taken to hire candidates. For example, it lets you create and publish your job advert on multiple different job boards from within the system. This means you don't need to manually upload the advert onto each separate job board - which can be a big time saver.
Using an ATS can also maximise your budget by reducing your dependency on recruitment agencies. Furthermore, it also allows you to measure the effectiveness of your recruitment process and track the ROI from your recruitment activities.
Brings structure to your recruitment process
Hiring the right candidates requires an efficient recruitment process. Developing a structured approach to your talent acquisition is the best way to ensure you are finding the perfect candidate for your vacancy.
No matter how big or small your company is, recruiting candidates will involve a long administrative process where it can be difficult to keep track of all the paperwork. Without a proper system, information may get lost and you could end up losing potential hires.
An ATS centralises the recruitment workflow, making it easier to keep your candidate data organised and subsequently hire the right candidate. Your recruitment team will be able to manage their recruitment workflow using one platform. This streamlines many tasks in the hiring process, including creating job adverts, shortlisting candidates, scheduling interviews, making offers and onboarding.
Furthermore, if you are looking to grow your workforce quickly, there will be an even greater volume of paperwork to sort, and the burden of administrative tasks will increase. An ATS is able to simplify this process by storing all documentation in one central system.
Helps you attract and retain top talent
An ATS can help you to attract and retain candidates. Naturally, the more candidates that apply for the job, the bigger the pool to choose from, and the more opportunity to find the right match.
Yet attracting candidates is not simply about getting a higher volume of applicants, it is about catching the interest of the right ones. An ATS can help find the right candidates by allowing you to customise the job advert and promote it on the relevant platforms. Adverts like these help source the most relevant candidates, as they attract them for the right reasons.
But it's not enough to attract the right candidates, it is also important to keep them engaged. Providing a good candidate experience during the hiring process is one of the best ways to retain talent. According to an IBM report, a positive candidate experience increases the chance that a candidate will accept a job offer by 38%.
In addition to retaining talent, it is equally important to provide a good candidate experience in order to keep a strong employer brand. Having good reviews of your recruitment process means that candidates are more likely to apply for one of your roles.
On the flipside, bad candidate experiences can inhibit your recruiting process. Research has found that approximately 70% of candidates will report a negative recruitment experience online, and this can deter up to 55% of future applicants. Common candidate pain points can include waiting a long time for a response (or not receiving one) and a lengthy application process.
Investing in an ATS to manage job adverts and assist you in shortlisting and communicating with candidates can help resolve these issues. Improving the candidate experience will not only help you to attract and retain quality candidates. It also promotes a good brand image for your company, which will help you to attract other good candidates, saving you time and money on future hiring.