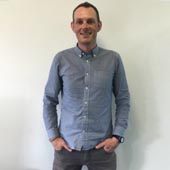 Steve Richards
Operations & Product Manager
Simple and Easy Applicant Tracking System Set Up
Peoplebanks Product & Client Service Manager Steve Richards, takes you through the stages and approach that Peoplebank take when setting up new systems, for new clients.
1) Scoping & Understanding Your Business
Albeit the scoping stage is right at the start of the process, this is probably one the most important parts of the whole journey. It sets the precedent for every part of our service offered moving forward. The sooner and quicker we can really start to understand your business as a whole, & your requirements, the quicker working forward with a real structure can commence.
We are here to partner your business, to offer assistance, and to be with you throughout that journey. It is why we have worked with and retained top brands for over 10 years as partners, and have one of the best client retention rates in the industry.
This is also often an undervalued part of the process for many providers where "flogging a software" or "closing a deal" is their main priority. We are completely different – we want to get to know you, your business, your DNA and your candidates.
Listening. A key area for us throughout. We listen to how you operate now. We listen to what works for you. We listen to what challenges you face, and what you want to do moving forward. We start building a picture of your business, areas that we can add value to, & areas that may just need refinement rather than complete change.
We understand that choosing an ATS & making this step can be daunting. You are putting your trust, time and money in us to deliver. People generally do not like change, even when the benefits are clear, so we handle this sensitively and with tact.
It is here where our skilled Account Managers & Scoping Team start to forge solid and lasting relationships & where trust is built. This really paves the way for the project and set up itself to be a success.
2) Designing Your System
Where things start taking shape, the exciting bit! This will be different for each and every client. As a result of the scoping, we are now in the best possible position to make the design phase as smooth as possible.
This is the stage where all the research, scoping and understanding of your business & your needs starts to take shape to form the solution that we will offer you. Much of this stage for established and market leading businesses like Peoplebank, is based on experience and trust in a process that works, and is tried and tested. Experience from our previous set up projects, gained from over 10 years of providing services for the UK's leading businesses and brands.
This is where our awesome product, software & service starts getting matched to your business and your needs – and we build the bespoke solution for you.
For us, this is where our creative brains in the business kick in! Our Award Winning Design Team who have a real vision, flair and passion for bringing things to life. The guys that see pictures, paint them and start piecing it all together!
3) System Set Up & Implementation
The part where everything starts coming together!
In our experience, communication is absolutely key here. Important throughout, but at this stage of service more than ever.
We have a complete focus here on the end goal – getting your new system live! Again, following our tried and tested processes of testing, re-testing and involving you fully at each stage for feedback and input. Keeping you fully involved and updated throughout.
The ability to be fluid and dynamic are key here to allow this aspect of service to run smoothly. Immaculate and thorough testing and re-testing is carried out. Everything must be taken in small manageable chunks, and client communication is paramount.
You are constantly updated, consulted and engaged at every stage here. As well as being given the opportunity for input and for involvement. Whilst we are the experts and will manage and guide you through every step, we keep complete customer focus -- and respect that this is your business we are dealing with and taking to the next level.
Training is then delivered to all system users, whether that be on site, or done remotely through virtual technology. No system is put live till full training has been carried out and we get the nod from the client to push the button.
4) Ongoing Support & Service
In our experience this can be where a lot of business that probably do not have Peoplebanks staff, experience and approach can & do fall down.
This aspect of service is what sets us apart in the market & is one of the biggest elements of Peoplebanks complete business and approach.
When your initial system set up is complete, this is where our service really starts. Your needs and those of your candidates will probably change over time. Market trends, candidate and user expectations as well. We offer a completely pro-active in approach around this.
Our software is ever evolving and we have a team in place that works constantly on upgrading and innovating, ensuring we remain one of the UK's best ATS providers, and are offering everything that business in 2017 and beyond need.
It is not about waiting for our clients to come with suggestions or ideas, it is about us being proactive in terms of these areas and also continuing the listening aspect.
Your dedicated and knowledgeable Account Manager will ensure that you receive the best possible service throughout.
For more information about Peoplebank's applicant tracking system get in touch.
This post originally appeared on LinkedIn