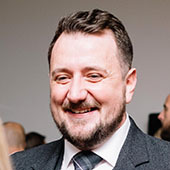 David Beveridge
Head of Operations and Sales
Measuring the effectiveness of your ATS
At Peoplebank, we are eager to work alongside our customers, helping them achieve their recruitment goals by providing constant support. We create bespoke systems tailored to each client's needs. We ensure that everything we do is measurable, giving both us and our clients insight into what the Applicant Tracking System (ATS) is doing well and the areas where there might be room for improvement. Such an approach turns us from a technology provider into a technology partner – a title we are proud of and which fits our customer-centric approach.
Whether you have an ATS licensed from a well-known brand or have built your own, here are a few ways in which you can measure the effectiveness of your software.
Is your ATS saving you time?
One of the main reasons businesses invest in an ATS is to make the recruitment process easier for them. From less paperwork to a more structured onboarding process, an effective ATS can take recruitment-related stresses from you. If you are finding your ATS is taking a great deal of time, effort and a real headache to get the information you need from it, it is not performing well.
Our aim at Peoplebank is to support clients with a streamlined solution. Providing end-to-end support, everything we offer has been designed to save you time.
How are you publishing your adverts?
The success of any recruitment drive is arguably down to the interest received by a job advert. Though influenced by design and content, the number of applications you receive will be a telltale sign as to how effective the ad has been. In order to get as many eyes on your advert as possible, you need to be placing it on the right sites. With a good ATS, you will be able to post on various job boards at once, giving your ad the best chance of finding you the perfect candidate. At Peoplebank, we are constantly refining our job board integrations, allowing our users to promote their adverts across multiple channels in less than a minute.
Are you attracting the right applicants?
Whilst recruiting used to be a numbers game, more and more emphasis is now being placed on attracting the right candidates. A good ATS can provide you with this information. With a Peoplebank ATS, our users can access their Talent Bank on a constant basis. This is a resource where you can filter the many applications to assess the standard of application you are receiving.
Retention rate of new hires
Your system can give you all you need to know about the effectiveness of the technology you are using but it's essential to look at the cold, hard facts, including your retention rate of new staff. Having used your ATS to attract, hire and onboard your new staff, it has certainly played a role in the way your company's recruitment process is perceived by your employees.
Does your ATS come with a reporting system?
Your ATS may be built with multiple features and complex functionality, but you will want to see a holistic view of what it is doing in the background. In order to obtain this information from a Peoplebank ATS, you simply need to visit your dashboard where you can access custom reports. With data including locations, people, adverts, dates, time to hire, referrer and source, we can report on anything that goes into your ATS.
If you wish to learn more about investing in an ATS for your business, be sure to contact our friendly team at Peoplebank. With many years' experience in the world of recruitment, we have the knowledge to build an ATS that speaks directly to your recruitment needs.