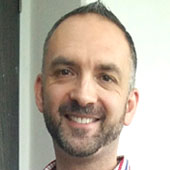 Ray McDonald
Account Manager
Still managing your agency recruitment by email? Read how we can get you out of the dark ages!
As a former recruiter I know full well the desire to have full ownership (control) of either your clients or your candidates.
You've all been there before, when someone in the office mentions either your exceptionally good candidate or worse a client you've been working with for some time on a full retained basis!
The ears suddenly become mystically elvish like, and you're up out of your seat faster than my colleague Dave when he hears there's a free bar on a work night out. Seriously, you should see him move….Rapid!
I get it. Recruiters are Sales people (whether you like to believe it or not), Sales people love to be in control and the owner of their destiny (pipeline).
So if you're someone who works in executive search or agency recruitment, then hearing that your client is using an ATS is probably not music to your ears.
All sorts of questions will be running through your mind. How will this work? Will I still receive the JD from my contact at the client end? What's the process for sending screened candidates to the client? Can I submit a batch of candidates? Do I receive notifications when I submit candidates for a role? Can all of this even be done via the ATS? Numerous other questions no doubt, will be spiralling through your mind.
Fear not recruitment agencies! I'm here to allay any fears or concerns you have, and answer your questions.
So, let me explain how this will work.
Firstly your client using Peoplebank's award winning ATS will create an advert. They will have an option to check a box which will send that advert to for example 'Agency X'. The relevant contact at 'Agency X' will receive an email once a new job has been posted with the following information. The Peoplebank vacancy ID, Job Title, Salary, a link to the vacancy application and finally a link to log in to the Peoplebank Agency module.
The Agency upon logging in to the Peoplebank system will be presented with three buttons at the top of the screen, Vacancies, Candidates and Log Out.  Log Out is self-explanatory, so let's look closer at Vacancies and Candidates.
Vacancies
This is where you will be able to manage all vacancies that have been received from clients. Information on display will be Vacancy ID, Client Name, Headline (Job Title), Applicants (total number per job), Location and finally Upload Candidate, where you can apply a candidate to the vacancy.
Within this section, you can click on the Client Name and it will give you a description of the client in question. Click on the Headline and it will give you a lot more information on the job including the job description and then an upload link which allows you to upload suitable candidates to the role. You can either upload a candidate here or you can use the upload link on the main vacancies page.
When you click on the Apply button under Upload Candidate in the main Candidates page, it will take you to a page where you can upload a candidate CV, attach any other documents such as a candidate profile following your interview with them, and also an area for you to fill in references for the candidate, although references isn't mandatory.
Once you have filled in all the relevant information you can submit that information to the ATS. An email will then be automatically sent to person who created the Advert at the client end to tell them that a candidate has been submitted by the agency.
Candidates
This is where you will be able to manage all candidates that have been uploaded to any vacancies. It will display the candidate name, their Peoplebank candidate ID, the client and vacancy they've applied for, and finally a login button.  The login button allows you to log in to their profile view all of their applications, delete or edit and change any data such as personal information.
Both the Vacancies and Candidates sections have advanced search capabilities so you can search for an Advert ID, Headline, Location, candidate ID, or Name.
Now that the candidate is in the clients ATS, they can then review all the candidate information and any candidate communications such as regretting, invite to interview and job offers can all be done back to the Agency owner via Agency module.
This post originally appeared on LinkedIn