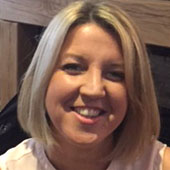 Michelle Kerr
Account Manager
The Importance of Candidate Communication!
I feel that it is vital to offer continuous communication with your candidates. It helps keep everyone on a level playing field throughout the process. From the candidate's perspective, it can be very discouraging and frustrating to feel like you have been forgotten about!
This can result in many negative outcomes, long after the process is complete. No matter what the outcome or decision, your candidate should walk away from the experience with a positive impression of you and the business you represent. It is vital that the candidate is kept fully up to date regarding the status of their application at all stages.
Here at Peoplebank we think Candidate Experience should be remembered as a great one so candidates visit your Career site, and want to apply for your roles again and again.
A huge part of Candidate Communications is Employer Branding. We allow our clients the freedom to add in new communications to our ATS any time, but we also build in to each communication a branded footer so the candidate feels the personal touch.
● 65% of candidates say they either never or rarely receive notice of the decision made on their application from an employer.
● Of those that do receive notification, 51% say it takes 1 month or more.
At Peoplebank, candidates receive an automatic acknowledgment as soon as they click submit on the application form. This does two things. 1) It makes the candidate feel important, and 2) protects your company's reputation as a credible employer.
Candidate Communications are set up at the start when a client comes on-board with us. We then provide customised & automated messaging to communicate to candidates throughout the whole experience. Starting with the acknowledgement, them being shortlisted, offered an interview, & right through to regret or hired.
Once a candidate has come to the end of their process for a particular role that they were not successful for, this does not mean the end for them! If the candidate has been treated in the best way by constant communication and updates, they are more likely to return to apply for another role within the company.
Another feature at Peoplebank which is beneficial to candidates is Job Alerts. Candidates will show interest in particular roles within a company and can sign up to receive Job Alerts when this sort of role becomes available. This saves the candidate time on searching through endless Job boards as they will be alerted through emails.
All these elements are vital in candidate perception of your brand and business, and will go a long way to assist you increase the quantity of applications, and subsequent quality of hires.
This post originally appeared on LinkedIn