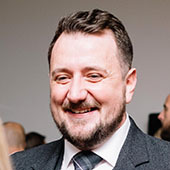 David Beveridge
Head of Operations and Sales
How to build a winning job advert
With the introduction of smart technology, we no longer need to look at the pages of the local paper to find job opportunities. Instead, we head to the internet, where we are inundated with adverts for jobs all over the world. Able to access job details for positions from various industries, it can be hard to distinguish a good career opportunity from a great one. This is why companies are under more pressure to create job adverts that stand out. These are just a few ways you can build an effective job advert that will differentiate you from competitors.
Design and Imagery
When thinking about the way we consume information, we tend to scan things quickly on a device the size of the palm of our hand. In order for something to grab our attention, it has to look the part. This is why recruiters are putting more and more emphasis on the design of their job adverts, wanting them to be visually appealing, easily digestible and on brand. Using the company logo and corporate colours can communicate the message that the business is professional and creative, as well as helping with brand awareness.
Clear messaging
Again, due to our appetite to gain information quickly, it is essential that job adverts are concise, direct and provide the viewer with the information they need to decide whether or not the job is right for them. Key components should be:
● Role
● Salary
● Location
● Working hours
● Benefits
● Contract type (Full time or part time)
Celebrate brand ethos
Company culture and reputation is a huge focus for professionals, who want to work for companies which are ethically-minded with a strong focus on corporate and social responsibility. This is why it can be a good idea to convey your company's contribution to society in job adverts. Whether this is showing an award you have received or featuring your mission statement, vision and company values in the advert, providing such a window into the business will resonate well with candidates.
Promoting your advert
Why create a great job advert if nobody is going to see it? As many of us know, the key to attracting candidates is distribution – ensuring your job advert appears in front of the right eyes. This is why you should utilise popular job boards, which are usually a candidate's first port of call when searching for jobst. At Peoplebank, our Applicant Tracking System (ATS) permits its users to sync with various job boards at the same time. So, if you have an advert you want to publish, you can make use of our integration partnerships with the following:
● Adzuna
● RetailChoice.com
● Caterer.com
● Indeed
● Reed
● TotalJobs
Create, distribute and manage your adverts with Peoplebank
If you are struggling for engagement with your job adverts then we can help. Offering an award-winning ATS that is used by brands across the globe, we enjoy matching candidates with the right recruiters and vice versa.
Contact us today to explore the many ways in which our ATS can change your recruitment processes for the better.