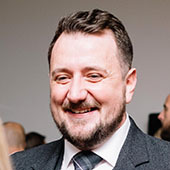 David Beveridge
Head of Operations and Sales
How do you create a great candidate experience?
Offering a great candidate experience is key to attracting and securing the best talent, and this has never been more important than in the Covid-19 recovery period.
As we start coming out of lockdowns around the world, there is an increased pressure on companies to rebuild their workforce in order to boost operations back to pre-pandemic levels. However, with sectors like hospitality seeing 1 in 10 workers leaving the industry over the last year due to lack of job security, recruiting talent has become an even bigger challenge.
Providing a great candidate experience can give you that extra edge over your competitors when you're searching for the best talent. It boosts your employee retention rates, promotes better engagement with your brand and, most importantly, it attracts more potential candidates for your jobs. But what actually is candidate experience, why is it so important and how do you provide a great candidate experience?
Let's find out.
What is candidate experience?
Candidate experience can be defined as "the perception of a job seeker about an employer, based on the interaction during the recruitment process".
There are many points of contact between the employer and the candidate during the hiring process. A candidate's journey can start with the initial interest sparked by the job advert, move through the application process, screening and interview stages, and conclude with onboarding and training. Each touchpoint on this journey gives you the chance to promote your image as an employer and leave a lasting impression on your candidates.
Why is candidate experience important?
Candidate experience is important as it's your first opportunity to show prospective employees why they should want to work for you and how you operate as a company.
Candidates may already know your brand through your products or marketing, but they only get to know you as an employer during the hiring process. Showcasing your company values and ethos on your social platforms and website is a good way to initially present your employer image, but it is your interactions with the candidates which leave the lasting impression.
A good candidate experience creates a positive impression of you as an employer, meaning that candidates are more likely to continue through the recruitment process and ultimately accept a role with your company. This helps to ensure that future employees start their role with a motivated mindset, which tends to lead to higher employee retention rates and stronger company loyalty.
Providing great candidate experience is equally important for those applicants whose applications aren't successful. An efficient recruitment process and respect for the candidate's time means the candidate will have had a positive experience with your brand and are more likely to leave good reviews and recommend your company to fellow job-seekers. These word-of-mouth recommendations are a valuable tool when it comes to attracting quality candidates.
This is even more important as the recruitment market becomes increasingly competitive, and more businesses adopt quick mobile-friendly job applications. You do not want to risk losing a great candidate just because your competitors appear to have a more convenient application process. Positive reviews of your application process and the candidate experience you've provided can help entice new candidates to apply for your open roles. These individuals trust your recruitment process more and have a better understanding of what your company has to offer.
The way you treat a candidate during the recruitment process gives them an authentic insight into your company culture. Therefore, it's the perfect opportunity to demonstrate your values and show the candidate what sets you apart as an employer.
How can you provide a great candidate experience?
The recruitment process can be challenging for both candidates and hiring managers, and it may be difficult to know where to start when it comes to improving candidate experience. However, you can use technology to help you target the common pain points in the hiring process that can negatively affect candidate experience.
Here are some ways technology can help:
Have a careers website
A careers site is a great touchpoint for candidates because it provides insights into your company values and ethos, which helps candidates assess whether they align with your company culture. When the candidate knows exactly what to expect from the role it will be easier for them to integrate into your workforce, increasing the chances of them staying with your company in the long term.
Make your application process mobile-friendly
Up to 86% of people with a smartphone will use their phones to search for jobs, and 45% of jobseekers use their devices to search for a job at least once a day. If your application process cannot be conveniently accessed on a mobile phone, you'll miss out on a lot of potential candidates, and your application process will seem outdated.
Making your application process mobile-friendly, more convenient and more accessible is a surefire way of improving candidate experience. Some ways of doing this include:
● Keep your application process short and only collect the information you need to start screening candidates
● Give candidates the ability to upload their CVs via platforms such as Dropbox and Google Drive
Make application forms more personalised and less painful
One of the biggest pain points for candidates is having to complete a long application form. Recent research found that candidates will give up filling in an application form if it takes longer than 27 minutes. Your ATS should allow you to take control of your application form and make it more time efficient by improving the more manual parts of your application process, such as collecting candidate information.
Your application process should focus on screening questions that are relevant to the candidate and the role. This makes the application process more engaging for candidates and gives you better information to make decisions about the candidates applying for your roles.
Provide candidate support
Offering extra candidate support can do a lot for your business. Job applications are already stressful enough for candidates and a complicated application process only serves to add unnecessary stress to candidates.
Having a friendly support team available in those moments smooths over any difficulties and can help maintain a positive candidate experience. This demonstrates that you respect and value the candidate's time and hence creates a good foundation moving forward in the recruitment process.
Furthermore, a candidate support point is not only useful for supporting candidates during their difficulties, but can also help improve candidate engagement. For example, your candidate will be able to check the status of their application and confirm that everything has been submitted successfully.
In order to provide an authentic candidate experience, your candidate interactions need to be closely aligned to, and reflect, your brand and company values. You need to ensure that what candidates experience when they interact with your organisation matches how you promote yourself externally - and that this experience is consistent across all candidate touchpoints. If you're looking to attract the very best candidates, you want them to have a great experience, making them more likely to accept your job offer and become successful, long-term employees.
To find out more about our candidate experience solutions, including careers sites, job adverts, application forms and candidate support, please get in touch.