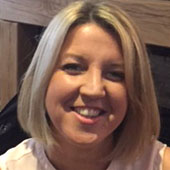 Michelle Kerr
Account Manager
Peoplebank's Authorisation to Recruit Module (ATR)
Overspending on Job Board posts? Struggling to control precious job board credits? Unnecessary Job Advert Posting?
Peoplebanks Authorisation To Recruit module (ATR) could be exactly what you are looking for.
We realise that in some instances an ATR form is an essential & necessary part of the recruitment process. From hiring managers, heads of departments, general managers, through to HR Officers, we offer one solution that fits all.
Our fantastic ATR Process will save you time and money.
Features and Benefits
● Time will be saved by your employees by being able to fill out both their Advert and ATR form in one place, and…….. at the same time.
● Save time (and the environment!) on unnecessary paper work.
● All ATR Forms can be saved should you need them in the future for audit purposes.
● Save money by streamlining your process through acceptable routes of approval, means no Job Advert posting (to Job Boards or elsewhere) without approval first.
● Review all adverts before they go live to ensure marketing is kept uniformed.
● You choose which questions are asked on your ATR form – bespoke and personalised.
● Use your current process – but online! We will replicate your current model for ease of transition.
We set everything up for you on our ATR Process Management page. All the information is gathered at the start of the build on each stage of approval in your business.  For example:
A Hiring Manager can raise the advert & fill out the ATR form to be passed along to Head Of Department to check over and agree the business needs to hire. Last stage of approval will usually then be by a General Manager. Once at the last stage the Manager has one thing to do and that is click to publish the advert & approve the ATR. The Advert will then be published to your careers site, to any Job Boards, and to any agencies that have been selected!
It's that simple!
This post originally appeared on LinkedIn