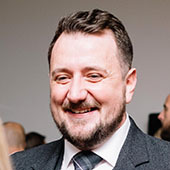 David Beveridge
Head of Operations and Sales
Attracting Millennials through your ATS
In recent years, the term 'Millennial' has been thrown around a great deal, especially in the world of recruitment. The term 'Millennial' refers to the generation that follows Generation X, with birth years ranging from the early 1980s to the mid 1990s. With the majority of young professionals now fitting into this group, their traits and attitudes towards the professional world is one of complete fascination.
Today, we at Peoplebank explore the many ways in which a high-end Applicant Tracking System (ATS) can help attract professionals that fall into generation Y.
Illustrate you are tech-savvy company
By investing in an ATS, you begin to operate a modern, high-tech recruitment process. As Millennials grew up, information technology developed along with them. This means, technology is ingrained within their every-day life. Wanting the businesses that they work for to employ the same passion for technology, applying through dedicated careers websites and responsive mobile portals is desired.
Celebrate brand values
In order to engage with Millennials, we need to know what they value. Whilst technology is a given, Millennials can also be incredibly passionate about corporate social responsibility (CSR), becoming increasingly involved in philanthropic causes. Having grown up in a time where the world has changed dramatically, Millennials are conscious of national agenda as well as issues within their local communities. This means, Millennials are likely to research the issues a company supports and the extent to which the company contributes.
Such ethical qualities to your business can be communicated through your ATS, peppered throughout the content on your job advert and career site.
Work quickly
Sat at the core of fast-paced, digitally–focused Britain, Millennials are doers, wanting to move quickly when it comes to their career. Knowing exactly what they want and how they are going to achieve it, Millennials appreciate those that mirror their traits.
By incorporating technology into their application and onboarding process, you immediately communicate that like them, you are a doer, setting a great tone for the rest of their employment. Through an ATS, businesses can work quicker in making hiring decisions, having all of the data presented to them in which they can assess in real-time.
Promote career progression through your adverts
Arguably the most important thing for a Millennial to see when reading job adverts is the opportunity for career progression. Whilst Generation X were focused on getting the 'job for life' in their hometown, Millennials have no qualms about moving jobs or even country to move their career along at the pace they wish. Therefore, in order to attract and most importantly retain Millennials, you should communicate details of company missions and milestones, allowing candidates to gain a clear picture of where they can fit into the business in 1, 2, 10 years down the line.
To conclude
As illustrated, the Millennial group boast a variety of distinguished traits when it comes to employment; many in which an ATS can help you show your understanding of. So, if you are looking for ways to attract Millennials, contact us today and allow us to talk you through the many ATS features that can help you along the way.