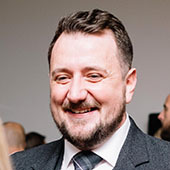 David Beveridge
Head of Operations and Sales
5 ways technology has changed the world of recruitment for the better
It is no secret that the world of technology has completely transformed the recruitment space. From allowing room for new businesses to enter the market to the creation of digitally-focused jobs, the recruitment industry is unrecognisable from where it was 20 years ago. The transformative effect of technology has largely been for the better and has allowed recruiters to provide candidates with a better experience and find them more suitable roles.
Here are five ways of the many ways that technology has changed the recruitment industry:
#1 Recruitment has gone global
With the nature of the internet, information of any kind can be obtained instantly. As a place where we can research, connect and learn, the internet has proved to be the perfect tool for businesses wanting to expand their candidate pool. This has given recruiters new opportunities to promote their services to people across the globe and given them direct access to a wider pool of candidates.
The ability to search for talent globally is particularly important given the current state of the job market. Up to 70% of UK companies are expecting to face a talent shortage, so recruiters and talent acquisition teams will need to look for creative solutions to address this shortage, solutions such as broadening their talent pool to a global audience to find relevant candidates.
#2 Improved candidate experience to reduce employee churn
Whilst hiring individuals is the ultimate aim of a recruitment drive, a great deal of emphasis needs to be placed on retaining employees. Poor employee retention rates can prove costly to businesses, with some estimates stating that it can cost around six to nine months of an employee's salary to replace the employee who has left their role.
One way to ensure higher retention rates is to ensure new hires have an effective onboarding process. From seamless online application processes to integrated document signing and integrated interview scheduling tools, technology has given businesses the opportunity to streamline onboarding processes and pay more attention to candidate needs. As a result, many companies look to implement recruitment technology, such as an ATS, to improve their onboarding processes.
#3 The pool of freelance workers is growing
The UK's freelance economy continues to develop in different ways, with professionals collaborating on projects online from the comfort of their own homes. At the time of writing, there are currently over 2 million freelancers across the UK, and freelance workers contribute approximately £125 billion to the UK economy.
The growth of freelance employment has only been made possible by technology. Whilst there are many benefits for freelancers (flexibility and autonomous working), there are also various advantages for businesses. For example, with an international pool of freelancers to potentially hire, companies can outsource specific tasks to freelance specialists for specific lengths of time while saving on hiring costs.
In addition, recruiting freelancers allows for cost savings on office rent and a reduced environmental footprint.
#4 Mobile recruiting is more common
Almost every careers website or portal is now responsive, meaning candidates and recruiters can connect through mobile devices such as smartphones and tablets. Employee review company Glassdoor notes that more than half of its users are using a mobile device when searching for jobs. This means that companies looking to advertise new roles need to make sure that their website, particularly their careers site, is optimised for mobile and should look at using candidate friendly solutions such as mobile-friendly application forms to maximise the number of applicants they receive for each role they advertise.
#5 A candidate's social footprint is just as important as their CV
Candidate-related data can be obtained from all over the internet. Various businesses monitor candidates' social media accounts and online presence to build a digital picture of their employment suitability. In recent years, we have seen the decline of the traditional CV, with recruitment companies using tools to see how potential candidates converse online, take a peek at their online social standing, the size of their professional network, and their influence on their chosen market.
The recruitment industry will continue to evolve
Here at Peoplebank, we're continually keeping tabs on the new technologies that are coming to market so we can continue to innovate and provide the best recruitment solutions for our customers. If you'd like to learn more about the recruitment solutions we offer, get in touch, and our team will contact you to learn more about your needs.